"Sometimes I feel as though there are two me's, one coasting directly on top of the other: the superficial me, who nods when she's supposed to nod and says what she's supposed to say, and some other, deeper part, the part that worries and dreams… Most of the time they move along in sync and I hardly notice the split, but sometimes it feels as though I'm two whole different people and I could rip apart at any second." ~Lauren Oliver
I have a bit of a plug stuck in my mouth when it comes to verbalizing just what it is I'm feeling…especially any negative feelings. I can cry for a week straight, then when someone asks how I'm feeling, I say with a straight face that I do not know. Maybe it's the whole growing up in a Catholic family where you don't really talk about the negative emotions – you just remove yourself from the situation and try to think about something else. It turns out, go figure, that walking away and ignoring negative emotions not only hurts our bodies physically with added internal stress leading to a depleted immune system, but it also takes away our own personal power. When we walk away and look the other way from our own emotions, we rob ourselves of the opportunity to choose how to respond to difficult situations. In essence, I stifle myself from maturing and gaining experience from the tough stuff of life…and I prevent myself from knowing ME better.
Here's my lesson for myself for the day: If I feel anger, frustration, rejection, hurt or humiliation, I should recognize that I have choices…and from those choices I can either choose to gain or lose power through acknowledging what I'm feeling. So often we try to push the emotions down and away to escape suffering, but that ends up working against us. It creates a sort of pressure cooker that will fester and eventually blow up.
Finding the ability to recognize what is physically going on inside of you can be a challenge in itself, especially if you were in the habit (like me) of stuffing it back inside for decades at a time. But mustering up the courage and willingness to verbalize what you are feeling – even if just to yourself – can be a very healing experience. Don't vent and blame, but trust yourself or someone else to listen open-heartedly to what you have to say. It can be a tremendous source of relief to have someone you feel safe enough to share your true feelings with. I grew up writing feelings in journals, but I never got in the habit of sharing with others, and it's been a long adult life lesson to see the necessity of knowing and sharing my feelings with others in order to have deeper and more intimate and real relationships. We don't always understand why we feel what we do, but our feelings have validity. I often feel as if I shouldn't feel particular feelings – like I don't have a right to be sad or upset – but learning that I am free to feel and am not wrong to feel, and I have a right to share those feelings, I come to a new personal freedom…not to mention I save my body from another internal beating.
It's much easier for me to know and identify the good feelings…contentment, fired up, relieved, mellow. No problemo. But the bad ones are a big problemo para mi. By the way, I'm writing this from Los Angeles as I visit my grandpa, so maybe that's why my Espanol is coming out…don't get much of that in Hawaii! As I was researching emotions, I found some helpful charts (below) to help us all identify just what it is we're feeling.
"Part of the problem with the word 'disabilities' is that it immediately suggests an inability to see or hear or walk or do other things that many of us take for granted. But what of people who can't feel? Or talk about their feelings? Or manage their feelings in constructive ways? What of people who aren't able to form close and strong relationships? And people who cannot find fulfillment in their lives, or those who have lost hope, who live in disappointment and bitterness and find in life no joy, no love? These, it seems to me, are the real disabilities." ~Mr. Rogers
"The best way out is always through." ~Robert Frost
…or for those of you who prefer pictures…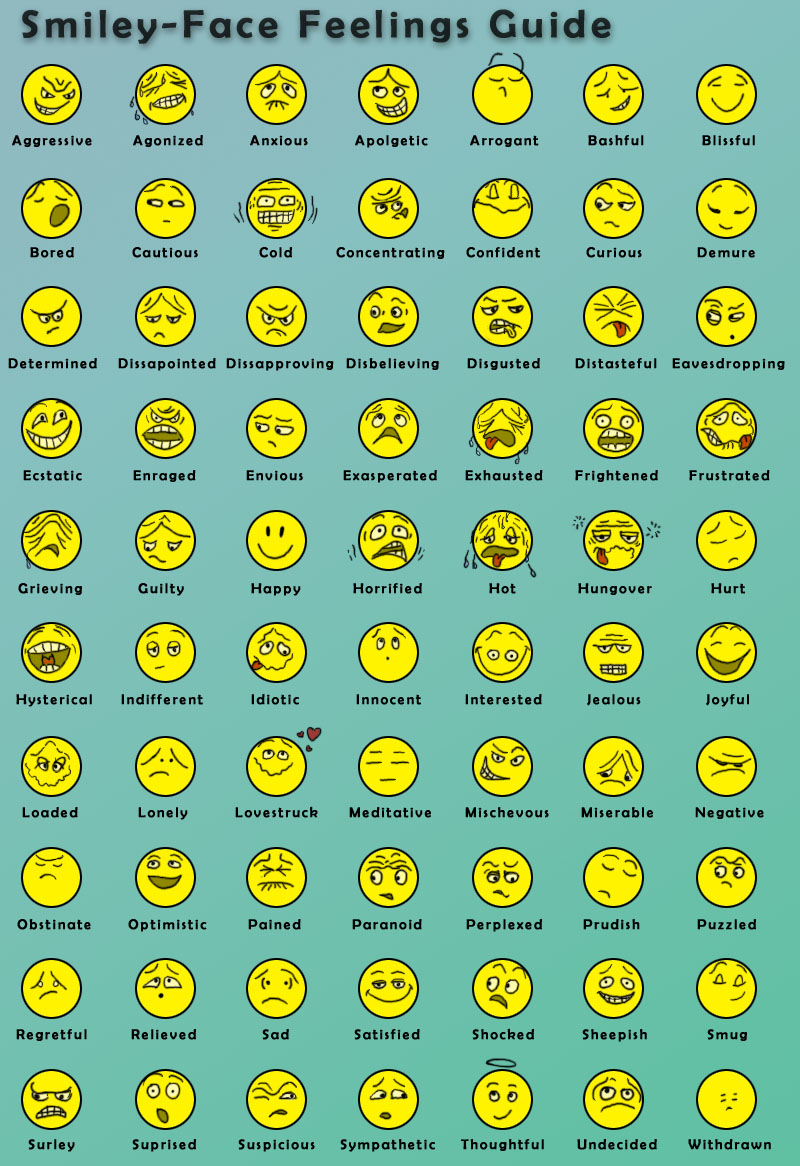 Some of these thoughts were found from the article The Matrix of Emotions.